BUENOS AIRES, ARGENTINA
I have fallen in love with Argentina! Recently, I had the honor of being a guest of Alvear Palace Hotel and Abercrombie & Kent in Buenos Aires. I had such an amazing experience and truly believe this beautiful country needs to be on everyone's travel bucket list.
The country seems so far away and exotic, yet, it could not be any easier to reach. You take an overnight flight and wake up in the morning ready to hit the city. there is only a one hour time difference from the East coast, so you experience no jet lag!
Alvear Palace Hotel is the only place you should stay in Buenos Aires for leisure travel. In all of my travels, it is truly one of the most memorable hotels. It is steeped in Buenos Aires history and is located in the nicest area of the city. It is very proper and traditional without any pretense. The employees are so kind and helpful. They far exceeded my expectations and made me feel right at home. I was greeted at my suite by Lucy, my personal butler. Her desk was right outside my room and was always ready to assist with a fresh cup of coffee, to press my clothes, unpack and pack my bags and anything else I needed. I had the pleasure of having a few drinks in the Champagne Bar with the owner of the hotel. He is such a lovely person. I was really sad to check out of this marvelous hotel. If you are traveling with a large group or for business, the Alvear Art Hotel is a really amazing contemporary hotel just two years old.
Abercrombie & Kent did such a wonderful job of showing us their beautiful city. We had so much fun in their city gardens, shopping and enjoying amazing food and wine. Our tour guides have such a love for their country and are so eager to show their guests authentic Argentinian experiences.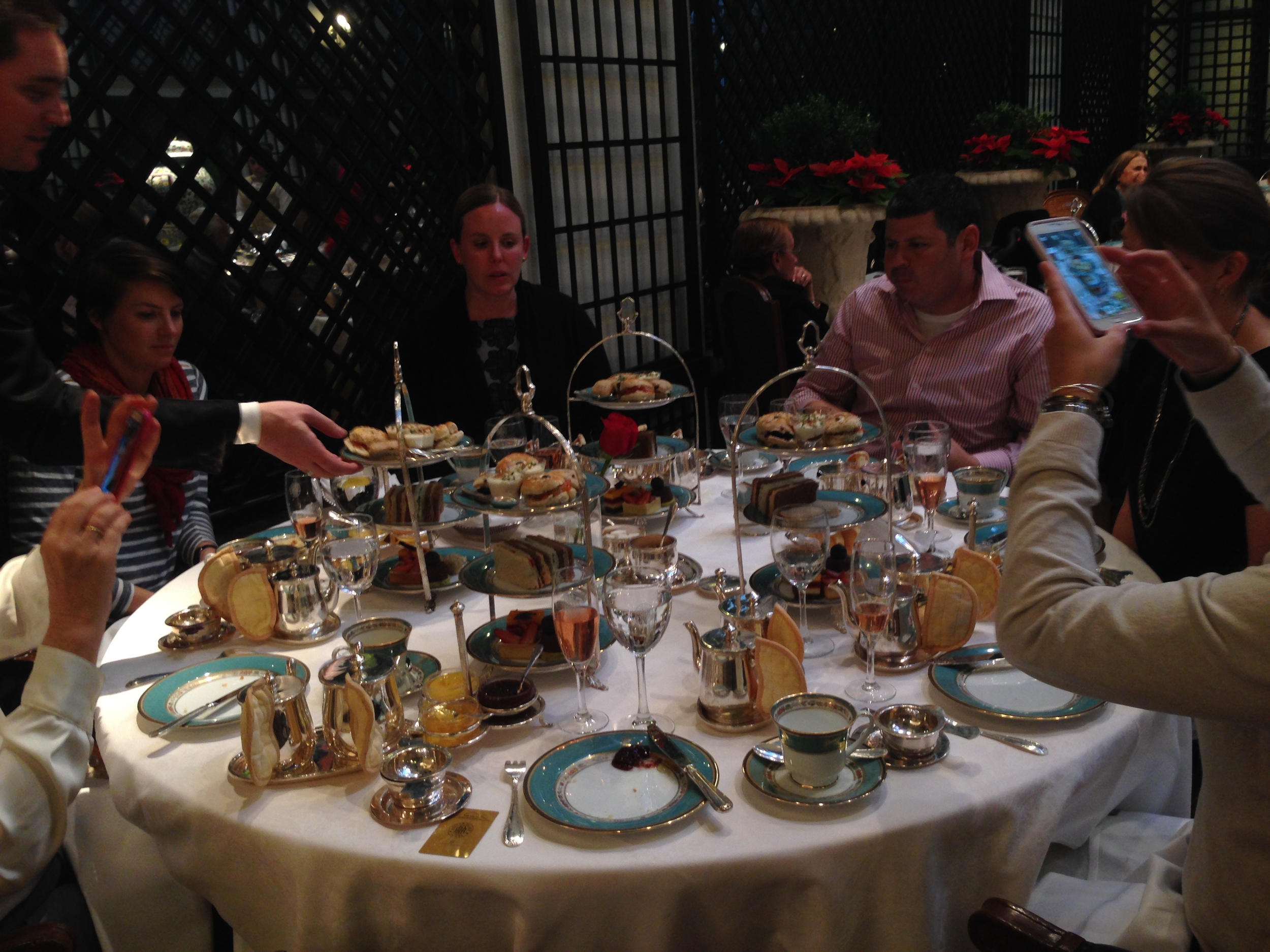 A very special treat for me was the day we traveled about an hour outside the city to La Aguada Polo Clinic and Resort. It is a stunning estate set on 990 acres and is owned by the Novillo Estrada family who for generations have provided the sport with world class players and ponies through its breeding program. The four brothers are currently some of the highest ranked players in the world. They have two residences where guests from all over the world stay for a few weeks at a time to attend their polo clinics and improve their skills. The brothers and other professional players are on hand and guests are privileged to experience a world class polo operation. I know many polo players who would absolutely love this unique, exclusive experience and can't wait to share this opportunity with them.
Argentina is a beautiful country rich in history and great wine! It is such an accessible country both in the ease of travel and it's lovely people. I can't wait to return with family and friends to see more of the country, such as Iguassu Falls, the Mendoza wine region and Patagonia!
I would love to share all that I have learned - email or call me at 314-780-8845.